Google Adwords
Google Adwords to Achieve Your Business Goals
One of the most common questions companies ask when considering a paid search program is: "What is Google AdWords?" To understand if Google AdWords might be right for your business, we'll break down exactly what it is and discuss how it can help increase your website traffic and conversions.
Google AdWords is an advertising service created by Google which allows advertisers to show clickable ads (called "sponsored links") in Google's search results. Using a "pay-per-click" (PPC) payment system, advertisers bid on specific "keywords" for which they want to show up for in the paid search results.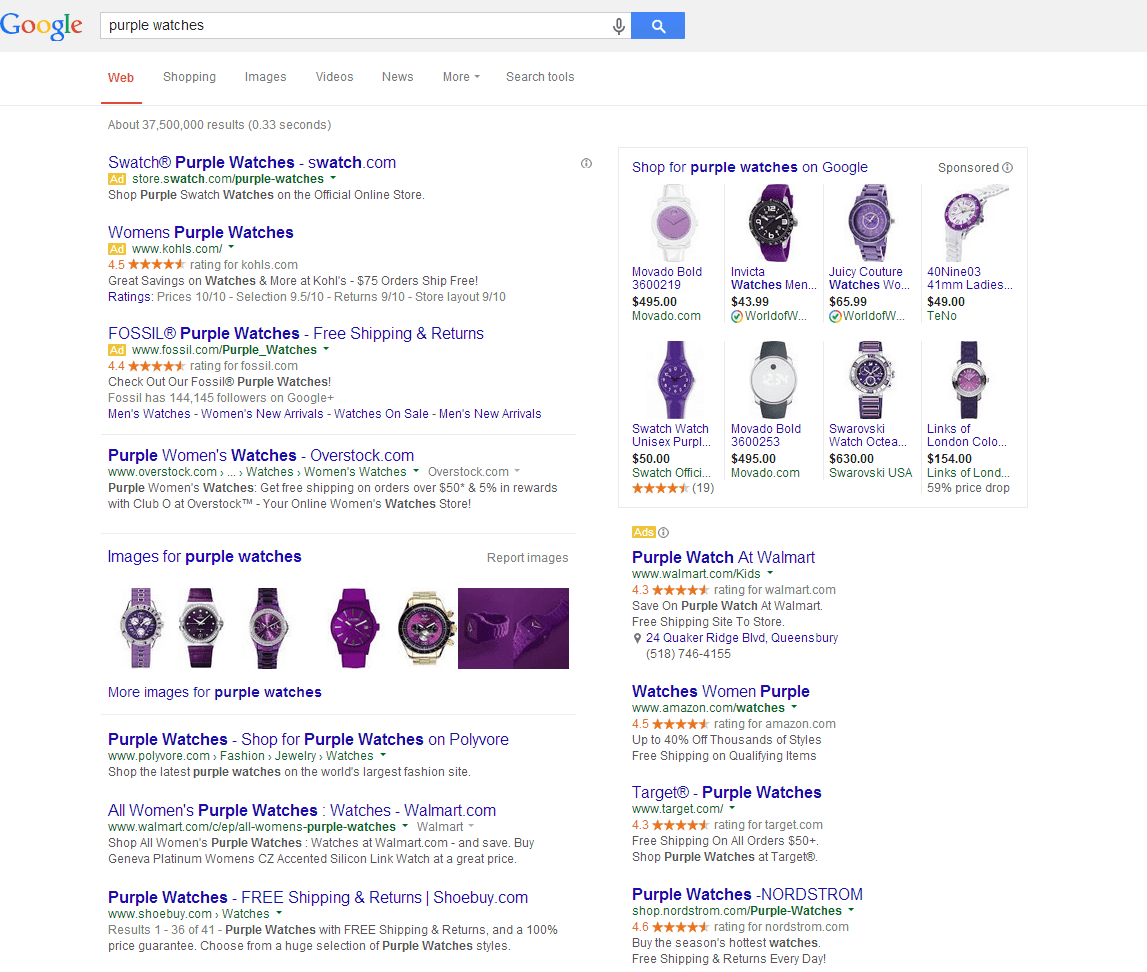 What are the Benefits of Google AdWords?
Have you ever used Google to find information about a product or service? If you answered "yes," then you're not alone. In fact, most shoppers go online to find information, compare products/services, and read reviews before ever contacting a business.
Have you ever searched for products or services online from you smartphone? With over 160 Million smartphone owners in the U.S., little to no exposure on mobile devices can mean your business is losing out on potential customers. If people can't find you online, it will be even harder to generate revenue.
Google AdWords provides a variety of benefits to advertisers and is just one of the many essential digital marketing techniques companies are using to maintain a competitive edge. A few of the benefits of Google AdWords include:
Immediate exposure – Your ad can show in the top 5 results on a Google search results page
Reach – Show  your potential customers relevant, targeted ads in a timely manner when they search Google for your products, services or business
Geotargeting – Ensure you are targeting your ads to the right geographic locations
Reporting – Google AdWords reporting lets you determine which keywords are or are not working, the click-through-rate of your ads and much more
Budgeting – Google AdWords works well for all budget types and gives you the ability to manage your bids and budgets
Does Google AdWords Work?
The effectiveness of a Google AdWords campaign can be subjective based on your company needs, goals, and specific industry. Your success in Google AdWords can be determined by a number of factors, including (but not limited to):
How competitive the keywords you're bidding on are
If the keywords you're bidding on lead to conversions for your business
The quality of your ad copy and calls to action
The amount of money you're spending and the bidding strategies in place
The quality of your website and the landing pages your ads are directing to